Cant believe its July already.....!
8 July 2019 | Rocky and Roxy
Well what a fast 6 months its been - so much going on ...!
As you can see we are here with our Grand-dog-ma taken in March as she fell over and broke her arm.. we had a good snuggle and kept her warm. Its healed now but she was bruised too as she fell on her face.! We love her a lot, poor thing.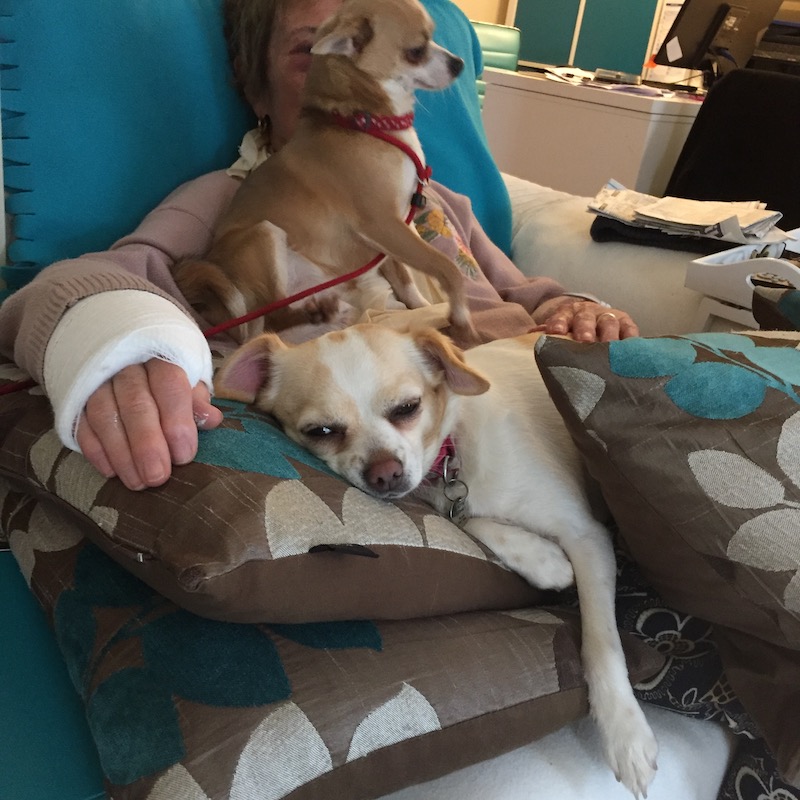 Apart from that we have acquired a new Laser machine and experimenting on new things... its really exciting but taking a while to learn all the new software !!!
Donna has just ordered some BEARD RINGS and we are going to try those out for the men.. She also said we have to get more products made and onto the website for men as we have neglected them !! Hopefully soon they will have somethings to buy !!
We also have some dog collars and some dog bowls to sort out soon - we are updating some photos and products soon to make it easier to find the perfect product for you all and your friends and families ...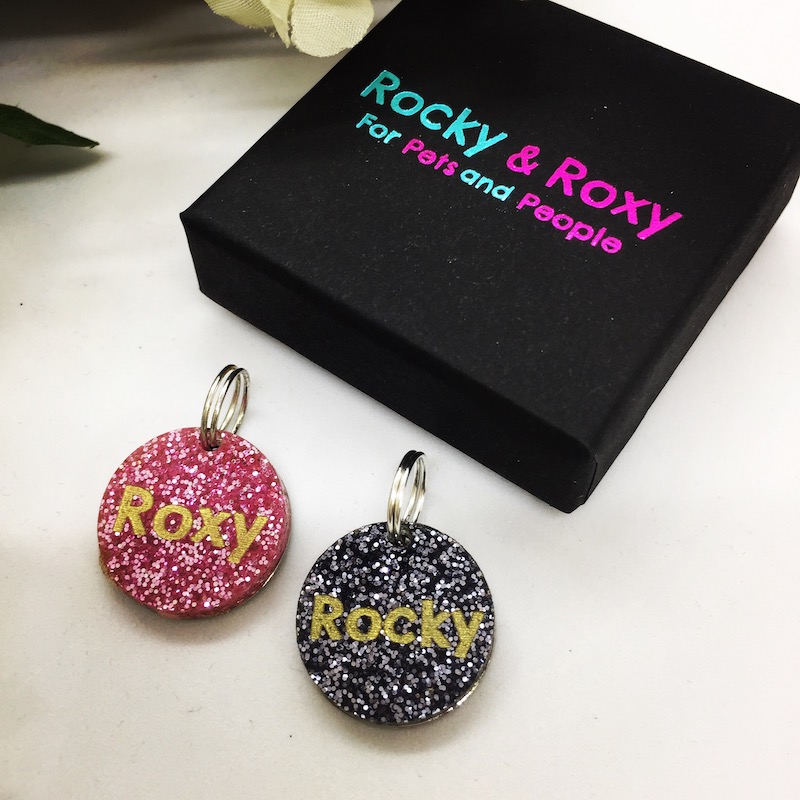 We also are wearing our new Glitter Dog Pet ID Tags and so they are proving very popular with our dog walking friends and with us playing and running about they still look brand new !
So we should be blogging more now - and keep you updated on things !
Licks and Wags
Rocky and Roxy ...!